"My Daughter Rehtaeh Parsons is a necessary call-to-action."
— Julie S. Lalonde, author of Resilience is Futile
Dear reader,
May 18 marked the official release of an immensely important story: My Daughter Rehtaeh Parsons by Glen Canning with Susan McClelland. A gifted teenager with boundless curiosity and a love for family, science, and the natural world, Rehtaeh Parsons dreamed of becoming a marine biologist or perhaps a veterinarian. But her life was derailed one fateful weekend. 
As a result of lewd photos taken of her and posted on social media, Rehtaeh was shamed from one school to the next. She was bullied by her peers and scorned by her community. Then, on April 4, 2013, she attempted suicide. She died a few days later, failed by her community, her school, the police, and the mental health system.
What happened to Rehtaeh is every parent's nightmare, but her story did not die with her. Determined to ensure that the institutions that failed Rehtaeh would not fail others, Glen Canning became an international advocate for change, sharing Rehtaeh's story and shining a light on cyberbullying, teen violence, and misogyny. Now, with Susan McClelland, he has written a book about his daughter, Rehtaeh, and his own journey through unimaginable loss.
Sexual abuse, misogyny, and bullying among youth and adults continue today in public and private spheres. This may be seen at hearings for Supreme Court Judges, in presidential debates, on social media, in schools, and at playgrounds. It's an issue that affects all of us, no matter where we live. 
Centres such as the Avalon Sexual Assault Centre in Halifax offer specialized services to support victims of sexual violence. Find out more by visiting avaloncentre.ca. To learn more about Glen Canning, visit glencanning.com. You can also watch his interview on globalnews.ca or read his interview with the Globe and Mail. 
---
Copies of My Daughter Rehtaeh Parsons are available at bookstores throughout Canada or through gooselane.com.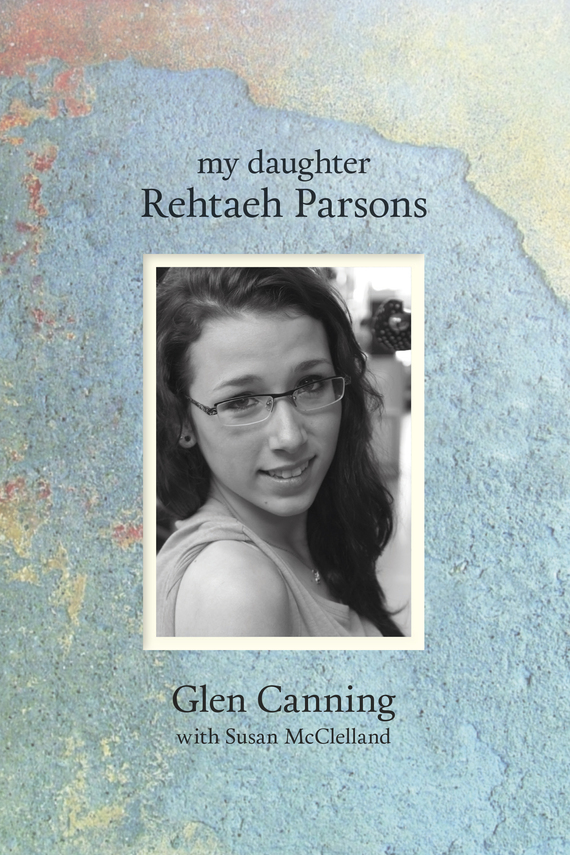 My Daughter Rehtaeh Parsons offers an unsparing look at Rehtaeh's story, the social forces that enable and perpetuate violence and misogyny among teenagers, and parental love in the midst of horrendous loss.
"This is a tragedy we must not look away from." 
— Jared Yates Sexton, author of The Man They Wanted Me to Be
---